Kamniška Bistrica
Types of fishing licences:
Daily flyfishing licence for Kamniška Bistrica C&R (District 2,3,4)
PRICE: 25 EUR
Flyfishing equipment rental per day
PRICE 50 EUR
Daily Hucho licence for Kamniška Bistrica C&R (District 4)
PRICE: 40 EUR
Hucho equipment rental per day
PRICE 30 EUR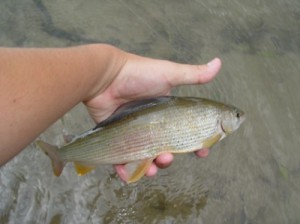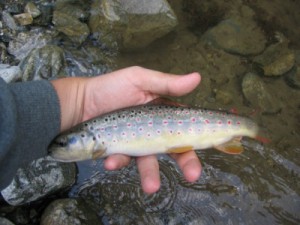 Kamniška bistrica is an outstanding fly- fishing district near Ljubljana (10- 15km). It is a fast, alpine river in the upper part [district 2] and it slows a little in the middle [3] and lower part [4]. It runs through a very picturesque valley. Fly- fishermen may enjoy in fishing beautiful brown trouts (trophy browns are present), rainbows and trophy graylings. Its entire stream is managed by the Fishing club of Domžale (Bistrica).
District 2- extends from the first bridge under the source to the bridge in the village Stranje. Here you may experience first class flyfishing in completely unspoilt nature and crystal clear water. Brownies in this part aren´t large, but are really wild and clever. This district opens on 01.04. and closes on 30.09.
District 3- from the bridge in Stranje to the dam in Homec. This part is much more accessible, wider and easy to reach. It is full of brownies, rainbows and graylings. You may fish there from 01.04. to 30.09.
District 4- from the dam in Homec to the confluence with the Sava river. River becomes wider in this part. There is more food which results in larger trouts. It is full of graylings too. Season in this part begins on 01.03. and ends on 31.10.
Fishing for trouts and graylings in the Kamniska Bistrica districts 2 and 3 is allowed with one fly fishing rod and one artificial fly only (dry, nymph, wet, streamer), tied on one barbless or crushed barb hook only. Spinning is forbiden. In the Kamniska Bistrica district 4 fly fishing and spinning is allowed.